Where has the year gone? I can't believe it's almost December - I've got some shopping to do before Christmas! Speaking of shopping... who doesn't love a great sale?? I'm always up for a bargain and Teachers Pay Teachers is having a HUGE sale for Cyber Monday (Nov. 26) and including Tuesday, Nov. 27th as a sale day too!!
There are tons of top sellers and new sellers who will be discounting their stores on top of the 10% that TpT will offer!! I'm planning to offer an additional 20% - what a deal!!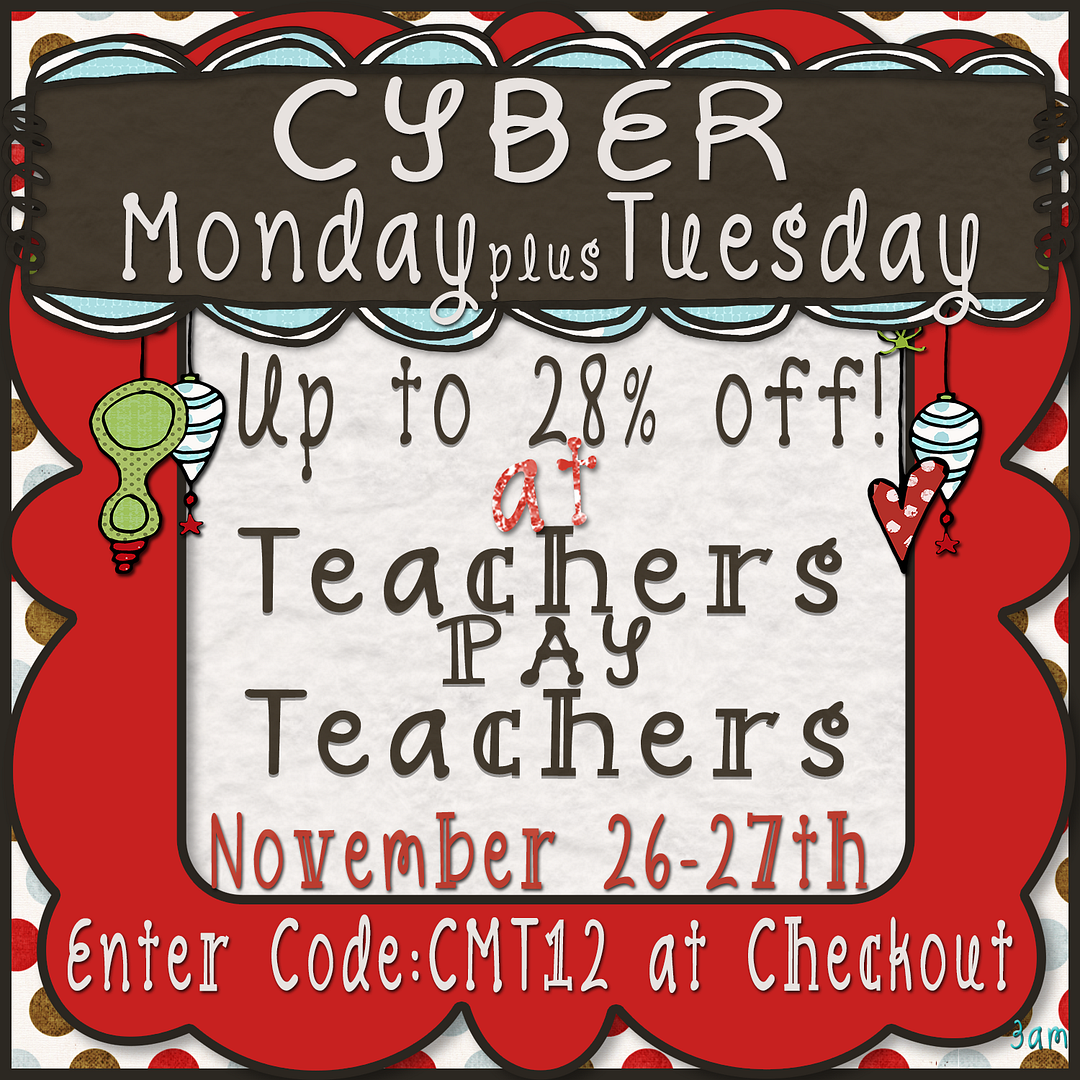 I've been busy posting some new and fun activities for the upcoming holiday season! Check out some of my newest additions by clicking on the images below.
Check out the linky below (hosted by the fabulous blog - The 3AM Teacher) to see what other sellers are highlighting for the upcoming sale... you can even add items to your wishlist over the next few days so that you don't have to do a search on Monday or Tuesday.